BEST BEHAVIOR
Premiere "Catherine No Chaser" Single
Exclusively with Substream Magazine!
— Listen Here —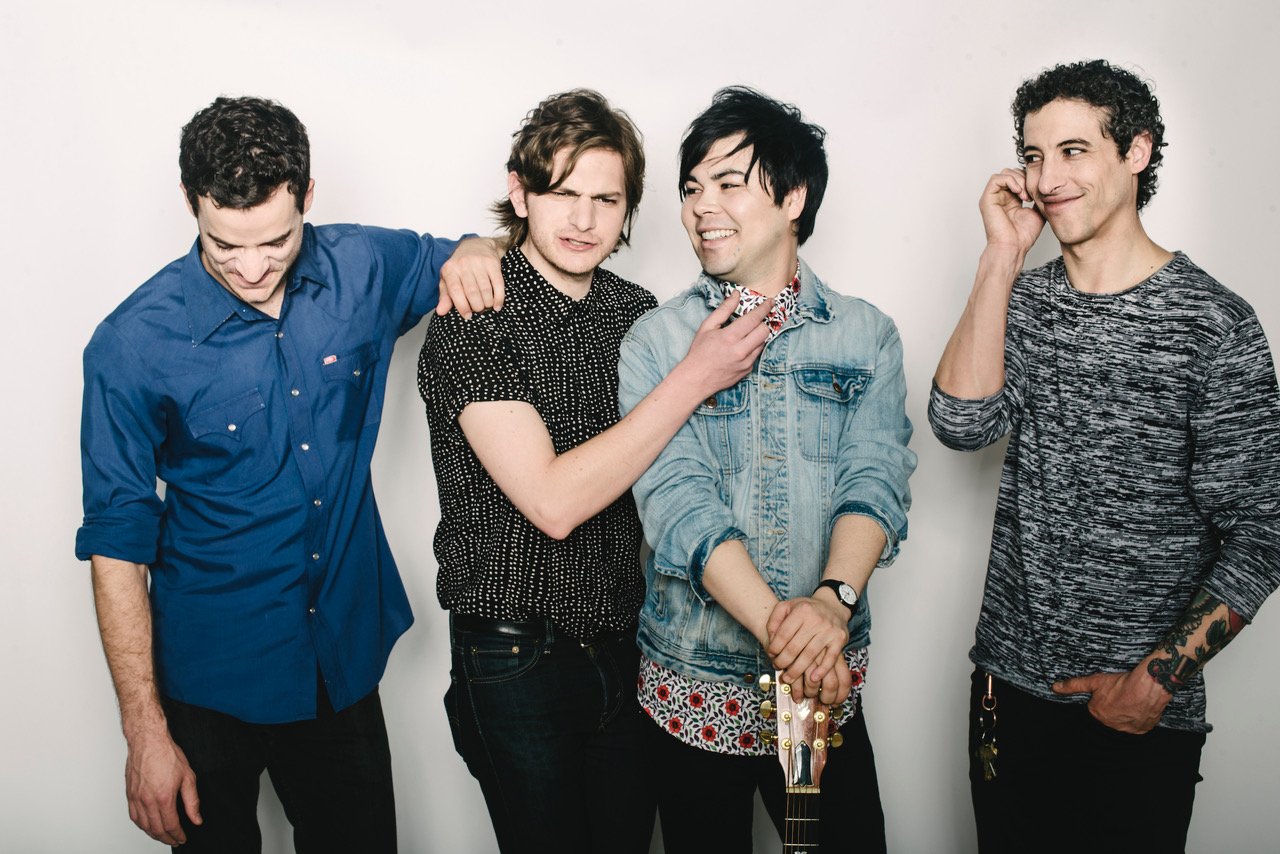 Brooklyn, NY | September 26, 2017 –
Brooklyn-based Garage-Pop band,
Best Behavior
, gave fans the perfect summer sendoff with their sun-soaked
"Say"
single and music video. The track had press raving the song has an
"infectious garage-meets-surf rock sound"
[Nylon] that feels like
"LA with a New York twist, giving us 'summer' but with a kick"
[Earmilk]. Watch the video
here
.
Today the Best Behavior gents are unleashing even more dance inducing tunes with the help of
Substream Magazine
. Their new track
"Catherine No Chaser"
is and indie-rock gem that's perfect for your pregame mix-tapes. When asked about the inspiration behind the song, vocalist/guitarist Alex Gruenburg shared,
"I'm not sure if it's true that New York City never sleeps but it definitely stays up late. We like to go to this bar that lets us stay after hours and I had just met this girl who could drink me under the table. Beyoncé's last record comes on and we turn the bar into a 6am dance party. I never saw that girl again but it was one of those incredible snapshots of living in Brooklyn that I'll never forget."


TOUR DATES:
Wed, Sept 27 – Rough Trade – Brooklyn, NY
w/Dominick Fox & the High Heels, Colatura


Compared to other rock bands, a crowd notorious for its outsize egos, Best Behavior's sense of brotherhood might seem too good to be true. Hailing from Brooklyn, songwriter and guitarist Alex Gruenburg, Jon Mann (guitar) Dan Jacobson (bass), and Chris Jimenez (drums), crash together with the kind of swagger that would be hard to fabricate. Alex is an eclectic, taking cues from the classics of surf rock, hip hop, and Britpop. Taken all together, their music chronicles something like a New Yorker's fantasy about L.A – catchy dance-meets-garage-pop melodies reminiscent of cinematic palm trees and sunsets. #nofilter, but everyone knows the view's a little too pretty to be real. Absorbed in their early morning reverie, the band is always evolving.

Best Behavior's debut album, Good Luck Bad Karma, is the soundtrack to the kind of Friday night that starts with a shot of whiskey (no chaser) and ends with slices at dawn. Not an unremarkable evening by any means, but with their latest string of singles, they're headed somewhere new. It's still a party, but it's moved outdoors, with flashes of synth, neon lights, and spiked lemonade. It's Phil Spector for the digital age: the wall of strings has been replaced by a barrage of beats, bells, and xylophones.

With Best Behavior, life imitates art. The party they sing about is the party they seem to ignite. A little something for the strange children of the world. With each wave of sound, you find yourself spirited away. The scene disappears, and you feel as though you have your thumb on the pulse of the night. You're caught and conquered on a sticky ballroom floor. And still, all the way home, you'll blink out the hypnotic rhythm of rock 'n' roll, readying yourself for where their party will take you next.